In today's manufacturing world, precision, efficiency, and speed are essential. At CNC Rapid, we pride ourselves on being at the forefront of these demands, offering unparalleled CNC machining services that stand out in the industry.
Custom CNC Precision Machining: The CNC Rapid Difference
CNC machining is a subtractive manufacturing process that meticulously removes material from a solid block to craft the desired shape. While many offer this service, what sets CNC Rapid apart is our commitment to precision and quality. Read more about how CNC Rapid stands out.
Aluminum CNC Machining: Unlocking Full Potential
Aluminum is renowned for its lightweight nature and exceptional machinability. At CNC Rapid, we not only understand its properties but also employ the right machining techniques to unlock its full potential. Discover why CNC Rapid leads the way in Aluminum CNC Machining.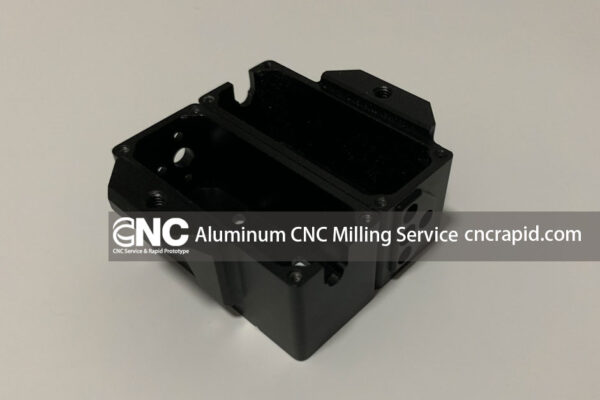 From Prototype to Production: CNC Services in China
CNC machining is versatile, catering to a myriad of industries. In China, while there are numerous CNC machining service providers, CNC Rapid stands out with our comprehensive range of services, from prototyping to high-volume production.
The Importance of CNC Milling in Precision Manufacturing
Precision manufacturing demands tools that can create intricate parts with high accuracy. CNC milling, an essential tool in our arsenal, ensures that even the minutest tolerances are met with perfection.
Rapid CNC Prototyping: Key to Business Success
In the competitive business landscape, speed to market is crucial. Rapid CNC prototyping at CNC Rapid ensures that your products not only reach the market swiftly but also with unmatched quality.
Why Choose CNC Rapid?
As a leading provider of CNC machining services in China, CNC Rapid is synonymous with high quality, speed, and efficiency. Whether it's rapid prototyping, low-volume production, or high-volume manufacturing, we've got you covered.
Aluminum, with its lightweight and durable properties, is a preferred choice for many industries. At CNC Rapid, we specialize in CNC machining aluminum, ensuring that the end product is both robust and precise. Our advanced equipment and skilled technicians guarantee perfection every time.
As a leading CNC machining parts supplier, we pride ourselves on delivering parts that are not only accurate but also meet the specific requirements of our clients. Our vast inventory and advanced machinery mean we can produce parts efficiently and to the highest standards.
Prototyping is a critical phase in product development, and at CNC Rapid, we understand its importance. Our CNC machining prototype services are tailored to provide rapid turnarounds without compromising on quality, ensuring your product development stays on track.
Precision is at the heart of what we do. As manufacturers of CNC precision milled parts, we employ the latest techniques and machinery to produce parts that fit perfectly, every time. Whether it's intricate designs or large-scale production, we've got it covered.
Every industry has unique needs, and at CNC Rapid, we cater to them all. As custom CNC components manufacturers, we work closely with our clients to understand their requirements, ensuring the final product is tailor-made to suit their specific needs.
Our prototype CNC machining factory is equipped with the latest technology, ensuring that prototypes are produced swiftly and with utmost precision. Our team of experts collaborates closely with clients, ensuring that the prototype aligns perfectly with the final product vision.
Contact CNC Rapid Today!
For those interested in exploring our services further or getting a quote, contact CNC Rapid today. Experience the difference of precision, speed, and quality with CNC Rapid – your trusted CNC machining prototype service manufacturer.
We invite you to take advantage of our Metal & Plastic parts machining service, ideal for both prototypes and production needs. To receive a personalized quote, simply visit our website to get quote or reach out directly to our team at [email protected] with details of your project.
For the most accurate and speedy quote, kindly include the following in your communication:
Part Name
3D Drawing
Quantity
Material
Tolerance Range
Surface Finish
We appreciate your interest and look forward to serving your machining needs. Thank you for your time!