Understanding Aluminum Machining
Aluminum is a versatile material, known for its lightweight nature and excellent machinability. However, to unlock its full potential, a deep understanding of its properties and the right machining techniques are essential. At CNC Rapid, our team of seasoned machinists and engineers have honed their skills over the years, ensuring that every aluminum part we produce meets the highest standards of quality and precision.
From Prototype to Production
As highlighted on our website, CNC Rapid is not just about one-off projects. We cater to a wide range of needs, from prototype to production. Whether you're in the initial stages of product development or in need of high-volume production, we have the infrastructure and expertise to deliver.
Commitment to Precision Manufacturing
Precision is at the heart of what we do. Our CNC milling services are a testament to our dedication to producing parts that adhere to the tightest tolerances. In industries where even the smallest deviation can have significant consequences, CNC Rapid ensures that every part is up to the mark.
Rapid Prototyping for Business Success
In today's fast-paced business environment, speed is of the essence. Our rapid CNC prototyping services are designed to help businesses bring their products to market swiftly, without compromising on quality.
Affordable without Compromising Quality
Quality and affordability often seem at odds in the manufacturing world. However, at CNC Rapid, we've struck the perfect balance. Our online CNC quote system ensures that clients get the best value for their money, without any hidden costs.
Custom CNC Turning for Diverse Needs
Every project is unique, and so are its requirements. Recognizing this, CNC Rapid offers custom CNC turning services, ensuring that whatever your needs, they are met with precision and efficiency.
In the realm of Aluminum CNC Machining, CNC Rapid has established itself as a frontrunner. Our commitment to quality, combined with our extensive expertise and customer-centric approach, makes us the go-to choice for businesses across various industries. When you choose CNC Rapid, you're not just opting for a service; you're investing in a partnership that prioritizes your success.
Diverse Services Tailored to Your Needs
At CNC Rapid, we pride ourselves on offering a comprehensive suite of services that cater to the diverse needs of our clientele. From initial prototyping to precision machining, our range of services is designed to provide end-to-end solutions for businesses of all sizes. Let's delve deeper into what CNC Rapid brings to the table:
In the initial stages of product development, prototyping is crucial to visualize and test the design. CNC Rapid's prototyping services in China are renowned for their speed, accuracy, and affordability. We help businesses transform their ideas into tangible prototypes, ensuring that the final product is both functional and market-ready.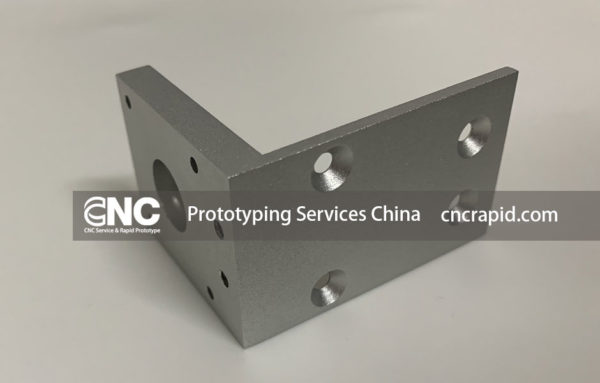 Harnessing the power of advanced CNC machines, our prototyping services are a cut above the rest. With CNC prototyping, we can create intricate and complex parts with unparalleled precision. This service is ideal for businesses looking for high-fidelity prototypes that mirror the final product in both form and function.
As one of the leading aluminum CNC machining companies, CNC Rapid has a proven track record of delivering top-notch aluminum parts. Our advanced facilities, combined with our team's expertise, ensure that we can handle projects of any scale and complexity.
Precision is paramount when it comes to CNC machining. At CNC Rapid, we specialize in producing aluminum parts that adhere to the tightest tolerances. Whether it's aerospace components or medical devices, our aluminum CNC precision machining services guarantee parts that are both accurate and durable.
Beyond machining, CNC Rapid also stands out as a reliable supplier of aluminum machined parts. Our extensive inventory, coupled with our commitment to quality, ensures that businesses receive parts that meet their specifications to the letter. With timely deliveries and competitive pricing, we've become the preferred choice for many industries.
Milling is a crucial process in the realm of CNC machining, and CNC Rapid excels in this domain. As leading aluminum milling parts manufacturers, we leverage advanced milling machines and techniques to produce parts that are both intricate and robust. From automotive components to consumer electronics, our milling services cater to a wide array of applications.
Contact CNC Rapid Today!
We invite you to take advantage of our Metal & Plastic parts machining service, ideal for both prototypes and production needs. To receive a personalized quote, simply visit our website to get quote or reach out directly to our team at [email protected] with details of your project.
For the most accurate and speedy quote, kindly include the following in your communication:
Part Name
3D Drawing
Quantity
Material
Tolerance Range
Surface Finish
We appreciate your interest and look forward to serving your machining needs. Thank you for your time!