In the ever-evolving world of manufacturing, precision, efficiency, and versatility are the keys to success. At CNC Rapid, also known as DFM Rapid, we've harnessed the power of CNC machining to deliver high-quality, custom-made parts that meet the diverse needs of our clients. But what exactly is CNC machining, and how can it benefit your business? Let's dive in.
The Magic of CNC Machining
CNC machining is a manufacturing process where pre-programmed computer software dictates the movement of machinery and factory tools. This automation allows for precise, three-dimensional cutting tasks to be accomplished in a highly efficient manner. From aluminum to brass, CNC machining can handle a variety of materials, making it a versatile solution for all your manufacturing needs.
Why Choose CNC Rapid?
At CNC Rapid, we're not just a CNC machining service – we're a one-stop-shop for all your CNC machining needs. Whether you're looking for rapid prototyping services to bring your innovative ideas to life or need custom CNC parts for your business, we've got you covered. Our commitment to quality and precision ensures that you receive the best possible product every time.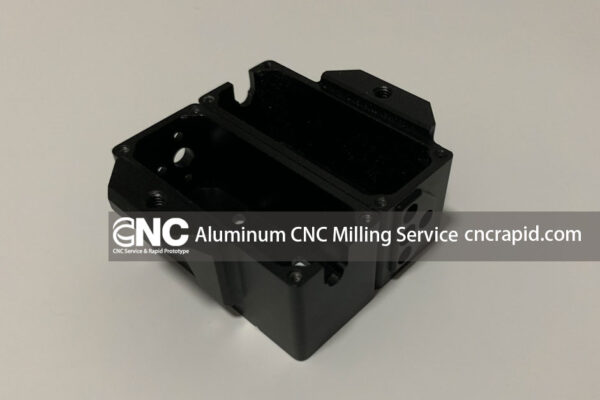 When it comes to CNC machining, one material consistently stands out: aluminum. Known for its strength, durability, and lightness, aluminum is a favorite in the CNC machining world. At CNC Rapid, we've mastered the art of using this versatile metal to deliver superior, precision-engineered parts to our clients. Whether it's for the automotive, electronics, or medical industry, our Aluminum CNC Machining Service is designed to meet your specific needs.
In the world of manufacturing and design, the journey from conceptualization to realization can be fraught with challenges. That's where our CNC Rapid Prototyping comes in. We aim to simplify this process and bring your innovative ideas to life with our state-of-the-art CNC machines. Whether you're looking to create a single prototype or a small batch for testing, we've got you covered.
In the rapidly evolving world of manufacturing, the demand for high-precision, versatile, and efficient production methods is higher than ever. That's why we offer Low Volume CNC Machining services. This service is perfect for businesses that need small quantities of parts but still require the precision and quality of CNC machining. It's a cost-effective solution that allows you to get the parts you need without the commitment of a large order.
The CNC Rapid Advantage
What sets us apart from the rest? It's our dedication to our clients. We understand that every business is unique, and that's why we offer custom CNC machining services tailored to your specific needs. Plus, with our rapid prototyping services, you can turn your ideas into reality faster than ever before.
Ready to Take Your Manufacturing to the Next Level?
With CNC Rapid, precision, efficiency, and versatility are at your fingertips. Contact us today to learn more about our services and see how we can help take your manufacturing to the next level.
We invite you to take advantage of our Metal & Plastic parts machining service, ideal for both prototypes and production needs. To receive a personalized quote, simply visit our website to get quote or reach out directly to our team at [email protected] with details of your project.
For the most accurate and speedy quote, kindly include the following in your communication:
Part Name
3D Drawing
Quantity
Material
Tolerance Range
Surface Finish
We appreciate your interest and look forward to serving your machining needs. Thank you for your time!