Plastic CNC Service. There are many plastics that are suitable for CNC machining, if you have any CNC projects that need plastic material, please consider us as your CNC machining shop. And plastics have a wide range of applications in many industries. Whether you need a CNC plastic prototype or end-use custom CNC plastic parts, we can help.
Commonly used plastic materials for CNC machining:
POM (Delrin/Acetal)
Nylon
ABS
PTFE (Teflon)
Polycarbonate
Polyethylene
PMMA (Acrylic)
PET
Polypropylene
Compare with metal CNC parts, plastic CNC parts are more affordable, and according to the material properties, plastic is softer and lightweight, so it is easier to machine. We can guarantee consistent quality and fast turnaround times for your CNC projects. We can carry out complex orders for prototypes and low-volume production runs in a wide variety of plastics and surface finish options. Get a quote today!
CNC Milling
With our advanced CNC milling machines, we can take one-piece prototypes, quick turn production runs. With different CNC milling machines which are built for precise manufacturing and repeatability they are perfect for rapid prototyping and low-to-high volume production runs.
CNC Turning
Our CNC turning machines with milling operation saves time by eliminating costly setup time, and we mill parts on multi-axis CNC lathes equipped with live tooling. Live tooling lathes can perform many different operations, including facing, threading, knurling, drilling, boring, reaming, and taper turning.
What is CNC Machining?
CNC Machining is also called computer numerical control machining, it is digital manufacturing technology. It is one of the most accurate manufacturing methods known by engineers all over the world.
Why choose CNC machining?
CNC machining is a fast, precise, and universal machining method, suitable for manufacturing any quantity of product orders, without the need to make a mold, that is economical.
What materials can be machined?
Common metal materials on the market such as stainless steel, mild steel, aluminum, copper, brass, magnesium alloy, titanium alloy can be used for CNC machining. Plastics can also be CNC machined. Such as acetal, POM, ABS, Polycarbonate, PMMA, PEEK, and more.
What is the maximum part size your machine can handle?
Our maximum part size is 2000 x 600 x 600 mm, 78.7 x 23.6 x 23.6 in
What is the tolerance range that CNC machining can do?
It depends on the dimension of the parts. Normally our standard of tolerance is from +/-0.01mm to +/-0.15mm.
Advantages of CNC Machining
The subtractive process of CNC machining provides multiple benefits for both prototyping and low-volume production parts.
Precision and repeatability
Tight tolerances
Production-grade materials
Quick-turn parts within days
If you're looking for a partner that offers quick-turn CNC machining services, then you've come to the right place. We can help you with:
Manufact Prototypes
Parts production
Complex part production
Contact us
If you need Metal & Plastic parts machined for prototypes or production, please feel free to get a quote online.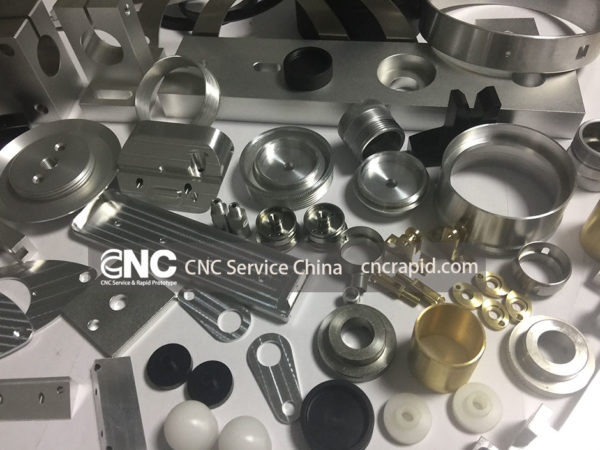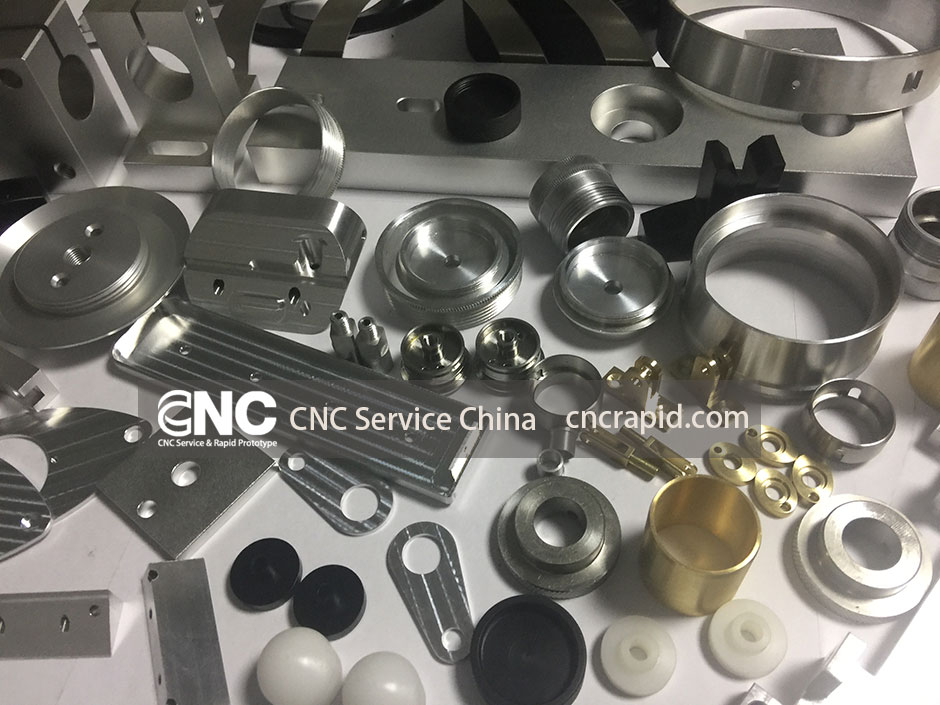 Or email us at [email protected] to tell us About Your Project
Please try to include the following information:
Part Name
3D Drawing
Quantity
Material
Tolerance Range
Surface Finish
Thank you for your time!