Aluminum Parts Machining. We provide innovative solutions to a diverse line of industries. Our engineers are experts in aluminum machining precision parts.
Aluminum is a common and cost-effective choice in many applications. Lightweight, yet strong, aluminum is an excellent source for precision machined parts used in high-tech industries. It is also corrosion-resistant, which is vitally important in many applications. The technique used is determined by the tolerance required, application and production size.
CNC machines can produce precision parts without operator assistance. Once programmed with the necessary design parameters, internal computers direct the equipment's machine head and tools in creating parts. This enables fast, reliable production with exceptional precision and piece-to-piece repeatability. With non-stop manufacturing capabilities, CNC machining saves time in the production process, and the reduction in waste and improved accuracy of manual machining save money and materials.
We offer CNC machining services for most metals and other materials, including stainless steel, plastic and aluminum parts. We have extensive experience in precision CNC machining, and utilize cutting-edge equipment, including precision CNC machines and CNC lathes, to deliver custom machined parts that meet our customers' exact specifications.
Aluminum parts are economical, lightweight and attractive. Parts made from this metal are often less expensive because they can be machined in less time than many other metals such as steel and do not require additional finishes. As the pure metal is soft, small amounts of copper, magnesium, zinc and other elements are added for strength. It is resistant to corrosion as a thin protective layer is formed when exposed to the atmosphere, preventing surface rust. Aluminum is chemical resistant, easy to machine, and has a high strength to weight ratio – it weighs about one-third as much as steel. It is also a good conductor of electricity and heat, making it ideal for heat sinks, and reflects heat and light, is non-magnetic and is malleable.
For custom prototypes or high-volume production runs of metal, plastic and aluminum parts, we deliver metal machining. Request a quote for the custom CNC machining your project requires, or contact us for more information.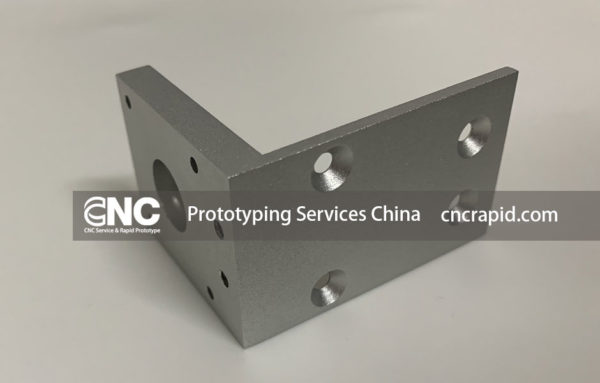 Get in Touch
If you need Metal & Plastic parts machined for prototypes or production, please feel free to get a quote online.
Or email us at [email protected] to tell us About Your Project
Please include the following information so that we can provide an accurate quote:
Part Name
3D Drawing
Quantity
Material
Tolerance Range
Surface Finish
Thank you for your time!