Production CNC Machining Services. We specialized in CNC machining services, CNC turning and CNC milling services. Precision CNC machined parts made from turned or milled plastic and metal components.
CNC is cutting material with a computer numerical control machine. The CNC machining process interprets your 3D CAD model and translates data to CNC machines. The main benefit of the process is that CNC will produce parts that can replace the additive manufactured prototypes with true production grade materials. This method allows you to build your parts in the featured material that you intend for use in production. CNC machining is the best choice for rapid prototyping of high-quality metal and plastic parts requiring the greatest degree of dimensional accuracy, critical surface finishes, material-specific properties.
Whether for rapid prototypes or production parts, we have the right CNC machining options for your metal and plastic part needs.
CNC Milling
CNC milling is a subtractive manufacturing process that rapidly removes material from metal or plastic blocks to produce precision parts with tight tolerances.
CNC Turning
CNC turning produces parts with cylindrical features by removing material from metal or plastic rods using cutters, center drills or live tooling.
Production CNC Machining Services
CNC machining is ideal for making high-quality rapid prototypes from plastic or metal without investing in expensive tooling. Your parts will achieve tighter tolerances with better surface finishes than with other prototyping methods. We can also machine all the features needed for a fully functional part, including tapped and threaded holes and precisely flat surfaces. DFM provides you professional one-stop service in product development and volume production, from Rapid prototype to CNC machining production.
Get in Touch
If you need Metal & Plastic parts machined for prototypes or production, please feel free to get a quote online.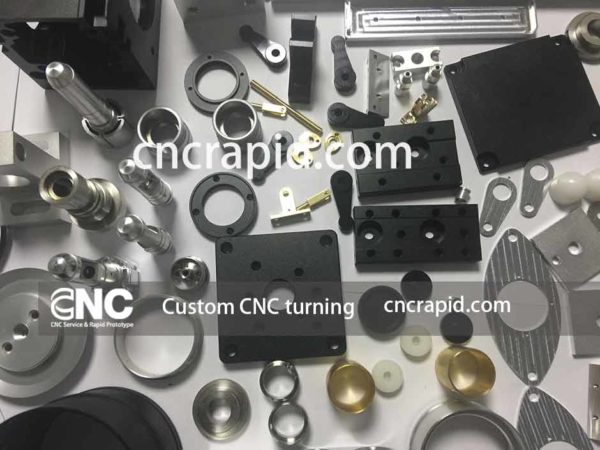 Or email us at [email protected] to tell us About Your Project
Please include the following information so that we can provide an accurate quote:
Part Name
3D Drawing
Quantity
Material
Tolerance Range
Surface Finish
Thank you for your time!