In the fast-paced world of manufacturing, precision and efficiency are paramount. At DFM Rapid, also known as CNC Rapid, we specialize in providing top-tier CNC machining and rapid prototyping services that meet these demands. With our advanced technology and skilled team, we deliver high-quality, custom-made parts that help businesses succeed. In this article, we'll explore the benefits of CNC machining, the importance of rapid prototyping, and why CNC Rapid is your go-to partner for all your manufacturing needs.
The Power of CNC Machining
Computer Numerical Control (CNC) machining has revolutionized the manufacturing industry. This process, where pre-programmed computer software dictates the movement of machinery and factory tools, has automated three-dimensional cutting tasks in a precise and efficient manner. The result? High-quality parts that meet exact specifications, every time. At CNC Rapid, we've harnessed the power of CNC machining to deliver unparalleled precision and efficiency to our clients.
At CNC Rapid, we specialize in producing a wide range of CNC machining parts. Whether you need parts for automotive, aerospace, medical, or any other industry, we have the expertise and equipment to deliver. Our CNC machining parts are known for their high precision, durability, and quality, ensuring they meet the rigorous demands of any application.
Precision is key in the manufacturing industry, and our CNC precision turning services exemplify this. We use advanced CNC lathes to create parts with intricate details and tight tolerances. From simple to complex geometries, we can produce precision turning parts that meet your exact specifications.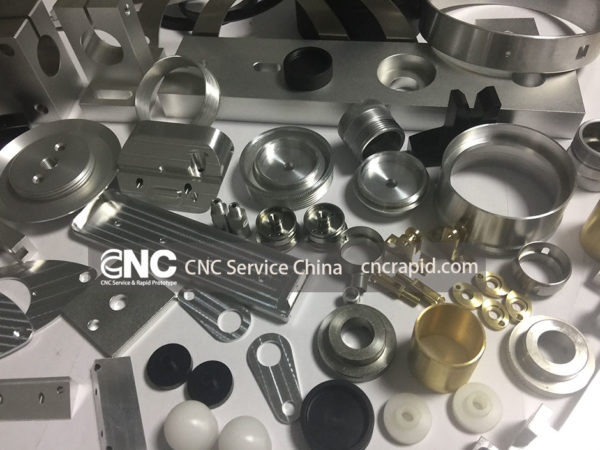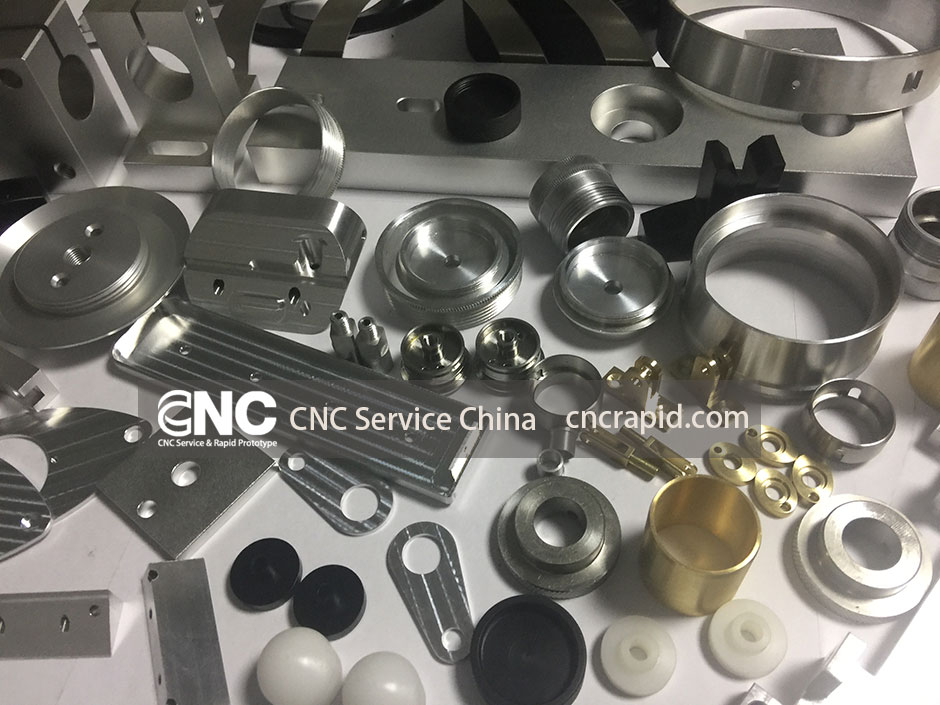 Our precision CNC milling services allow us to create complex components with high accuracy. Using multi-axis CNC milling machines, we can produce parts with intricate details and complex geometries. Whether you need a prototype or a large batch of components, our precision CNC milling services can meet your needs.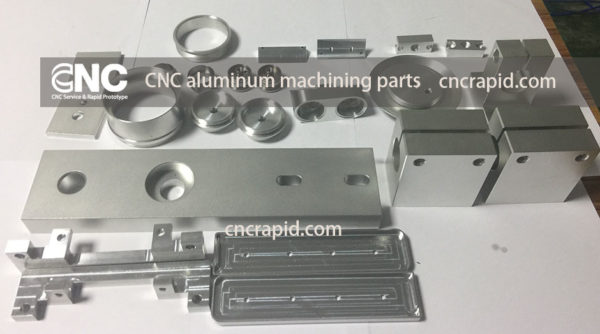 Aluminum is a popular material in CNC machining due to its excellent machinability, light weight, and good thermal conductivity. At CNC Rapid, we offer CNC aluminum machining services, producing parts that are strong, lightweight, and corrosion-resistant. Whether you need parts for automotive, aerospace, or electronics, our CNC aluminum machining services can deliver.
Rapid Prototyping: From Concept to Reality
Rapid prototyping is another game-changer in the manufacturing industry. This process allows manufacturers to quickly create a scale model of a part or assembly using CAD data. At CNC Rapid, we use rapid prototyping to help our clients turn their ideas into reality faster than ever before. This not only accelerates product development but also allows for quick iterations and improvements, ensuring the final product is the best it can be.
Why Choose CNC Rapid?
At CNC Rapid, we're more than just a CNC machining service provider. We're a partner committed to helping our clients succeed. We understand that every project is unique, and we offer custom solutions tailored to meet your specific needs. Whether you need a single prototype or a large batch of parts, we have the capabilities to deliver high-quality results on time and within budget.
Get a Quote Now!
In the ever-evolving world of manufacturing, CNC Rapid stands at the forefront of innovation. With our CNC machining and rapid prototyping services, we provide the precision, efficiency, and versatility that modern manufacturing demands. Contact us today to learn how we can help you bring your ideas to life.
We invite you to take advantage of our Metal & Plastic parts machining service, ideal for both prototypes and production needs. To receive a personalized quote, simply visit our website to get quote or reach out directly to our team at [email protected] with details of your project.
For the most accurate and speedy quote, kindly include the following in your communication:
Part Name
3D Drawing
Quantity
Material
Tolerance Range
Surface Finish
We appreciate your interest and look forward to serving your machining needs. Thank you for your time!