In the rapidly evolving world of manufacturing, the demand for high-precision, versatile, and efficient production methods is higher than ever. As a pioneer in the field, CNC Rapid is dedicated to meeting these needs through our wide range of CNC machining services. Whether you need rapid CNC services, prototypes, or specific materials like aluminum, brass, or plastic, we are your one-stop shop for all your CNC machining needs.
Our Rapid Prototype CNC service swiftly transforms digital designs into tangible, high-precision physical models. This allows you to test the design, fit, and function of your product before moving into full-scale production. Rapid prototyping reduces the risk of costly errors and provides the flexibility to make design changes on the fly.
With our rapid CNC services, you get parts that are machined to your exact specifications. Our CNC machines, guided by the 3D design, deliver highly accurate and consistent results every time. From complex geometries to intricate details, our rapid CNC services can handle it all.
We offer specialized custom CNC parts that are widely used in various industries. Made from durable, rust-resistant materials, these parts are built to last. Our CNC machines can cut and shape a variety of materials with high precision, ensuring that each part meets your specific requirements.
Our Aluminum CNC Milling Service creates highly precise parts from aluminum. This service is ideal for industries such as aerospace, automotive, and medical where lightweight and durable parts are essential. Using advanced CNC machines, we can produce parts that meet the highest standards of accuracy and finish.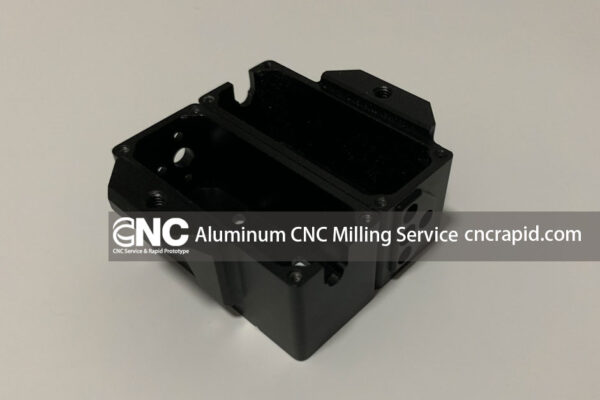 At CNC Rapid, we also provide CNC lathe services for a wide range of materials. Our versatile process can create a wide variety of complex shapes with absolute precision. Whether you need parts for electronics, medical devices, or consumer products, our CNC lathe services have you covered.
At CNC Rapid, we are committed to providing top-quality CNC machining services that meet the diverse needs of our clients. We pride ourselves on our high level of accuracy, efficiency, and versatility. We're here to help you turn your ideas into reality, and look forward to being a part of your innovation journey. Visit our website to learn more about our services and see how we can support your next project.
Get a Quote now!
We invite you to take advantage of our Metal & Plastic parts machining service, ideal for both prototypes and production needs. To receive a personalized quote, simply visit our website to get quote or reach out directly to our team at [email protected] with details of your project.
For the most accurate and speedy quote, kindly include the following in your communication:
Part Name
3D Drawing
Quantity
Material
Tolerance Range
Surface Finish
We appreciate your interest and look forward to serving your machining needs. Thank you for your time!