CNC machining is a manufacturing process that uses computer-controlled machine tools to create parts and products. It is a highly versatile process that can be used to create a wide variety of parts, from simple to complex. At CNC Rapid, our advanced CNC machines can achieve an impressive accuracy of up to 0.0005 inches, ensuring that your parts are made exactly as you need them.
The advantages to choosing CNC machining services
Accuracy: CNC machining is a very accurate process. Parts produced by CNC machining are typically very precise, with tolerances of just a few thousandths of an inch.
Repeatability: CNC machining is a repeatable process. This means that parts produced on a CNC machine will be identical, regardless of the operator or the time of day.
Efficiency: CNC machining is a very efficient process. CNC machines can produce parts very quickly, and they can also produce complex parts that would be difficult or impossible to create using traditional machining methods.
Flexibility: CNC machining is a very flexible process. CNC machines can be programmed to create a wide variety of parts, from simple to complex. This makes CNC machining a good choice for a variety of manufacturing applications.

Efficiency and Speed with CNC Machining
CNC machining is not just about precision—it's also about efficiency. Traditional manufacturing methods can be time-consuming and labor-intensive. In contrast, CNC machining automates the production process, significantly reducing the time it takes to produce parts. This means we can deliver your parts faster, helping you keep your projects on schedule.
Versatility and Flexibility
CNC machining is incredibly versatile. It can be used to create parts from a wide range of materials, including metals, plastics, and composites. Whether you need a single, complex prototype or a large batch of simple parts, CNC machining can handle it. At CNC Rapid, we offer a wide range of CNC machining services to cater to all your manufacturing needs.
CNC Rapid: Your Partner in Precision Manufacturing
At CNC Rapid, we're more than just a CNC machining service provider—we're your partner in precision manufacturing. Our team of skilled engineers and technicians are dedicated to delivering high-quality parts that meet your exact specifications. We work closely with our clients to understand their needs and provide custom solutions that help them achieve their goals.
CNC machining is a versatile process that can create a wide variety of parts. From simple components to intricate designs, CNC machining can handle it all. At CNC Rapid, we use advanced CNC machines to create parts with an impressive level of detail and precision. Whether you need parts for the automotive industry, robotics, medical, or any other sector, we have the capabilities to deliver.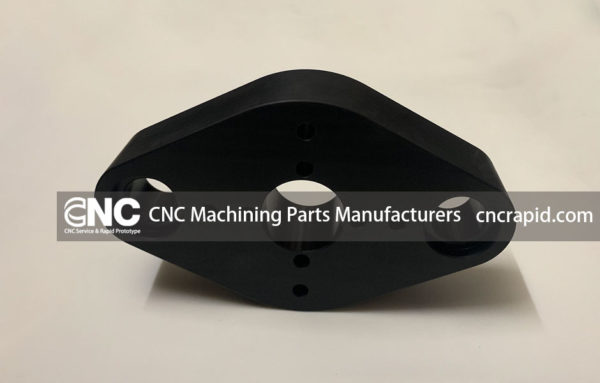 China has emerged as a global leader in the production of CNC machining parts, thanks to its advanced technology and skilled workforce. At CNC Rapid, we're proud to be a part of this thriving industry. We offer high-quality CNC machining parts to clients both locally and internationally. Our commitment to quality and customer satisfaction has made us a trusted CNC machining parts provider in China.
Precision is at the heart of CNC machining, and nowhere is this more evident than in China. The country's CNC precision machining industry is renowned for its high standards and attention to detail. At CNC Rapid, we strive to uphold these standards in all our operations. Our state-of-the-art machines and skilled technicians ensure that every part we produce meets the highest levels of precision and quality.
Aluminum is a popular material in CNC machining due to its lightweight and excellent machinability. At CNC Rapid, we offer specialized aluminum CNC milling services. Our advanced machines can handle the unique challenges of milling aluminum, producing parts that are both lightweight and durable. Whether you need aluminum parts for robotics, automotive, or any other industry, we have the expertise to deliver.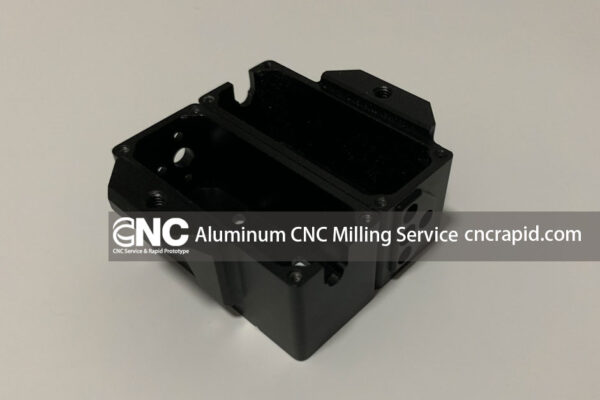 Get in Touch
We invite you to take advantage of our Metal & Plastic parts machining service, ideal for both prototypes and production needs. To receive a personalized quote, simply visit our website to get quote or reach out directly to our team at [email protected] with details of your project.
For the most accurate and speedy quote, kindly include the following in your communication:
Part Name
3D Drawing
Quantity
Material
Tolerance Range
Surface Finish
We appreciate your interest and look forward to serving your machining needs. Thank you for your time!