Quick Turn CNC Machining Shop. We don't have MOQ, we love CNC jobs, we ship the best parts for your projects and we hit your deadlines! We have 20 CNC milling and turning machines in our shop. We can offer you CNC rapid prototyping and low-volume CNC machining services for plastic and metal parts. Also, surface finish like anodized, powder coating is available.
Why DFM Rapid?
Our technical expertise, good equipment, and advanced inspection systems let us turn around parts quickly. Challenge us with your delivery requirements.
To move projects forward, our team will engage you when we see opportunities to improve the deliverable. This includes design-for-manufacturability services, drawing, and model updates, and great communication.
Our quick-turn capabilities extend to lower production volumes. Whether batch sizes of 1 or 100, we can help.
CNC machining allows for high-volume output as well as rapid prototyping. CNC machining uses computers to guide machinery and tools during the manufacturing process. Once a CNC machine is started, all cuts and movements are controlled by the software. There is no hands-on maneuvering of the tools, which helps reduce manufacturing overhead and prevents accidents.
Many industries use CNC machining, including aerospace, electronics, production, transportation, agriculture, automotive, construction, robot, and more.
CNC Milling
With our advanced CNC milling machines, we can take one-piece prototypes, quick turn production runs. With different CNC milling machines which are built for precise manufacturing and repeatability they are perfect for rapid prototyping and low-to-high volume production runs.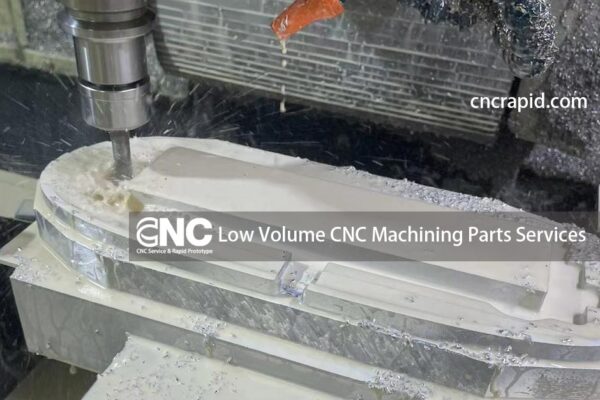 CNC Turning
Our CNC turning machines with milling operation saves time by eliminating costly setup time, and we mill parts on multi-axis CNC lathes equipped with live tooling. Live tooling lathes can perform many different operations, including facing, threading, knurling, drilling, boring, reaming, and taper turning.
What is CNC Machining?
CNC Machining is also called computer numerical control machining, it is digital manufacturing technology. It is one of the most accurate manufacturing methods known by engineers all over the world.
Why choose CNC machining?
CNC machining is a fast, precise, and universal machining method, suitable for manufacturing any quantity of product orders, without the need to make a mold, that is economical.
What materials can be machined?
Common metal materials on the market such as stainless steel, mild steel, aluminum, copper, brass, magnesium alloy, titanium alloy can be used for CNC machining. Plastics can also be CNC machined. Such as acetal, POM, ABS, Polycarbonate, PMMA, PEEK, and more.
What is the maximum part size your machine can handle?
Our maximum part size is 2000 x 600 x 600 mm, 78.7 x 23.6 x 23.6 in
What is the tolerance range that CNC machining can do?
It depends on the dimension of the parts. Normally our standard of tolerance is from +/-0.01mm to +/-0.15mm.
Advantages of CNC Machining
The subtractive process of CNC machining provides multiple benefits for both prototyping and low-volume production parts.
Precision and repeatability
Tight tolerances
Production-grade materials
Quick-turn parts within days
If you're looking for a partner that offers quick-turn CNC machining services, then you've come to the right place. We can help you with:
Manufact Prototypes
Parts production
Complex part production
Contact us
If you need Metal & Plastic parts machined for prototypes or production, please feel free to get a quote online.
Or email us at [email protected] to tell us About Your Project
Please try to include the following information:
Part Name
3D Drawing
Quantity
Material
Tolerance Range
Surface Finish
Thank you for your time!