Advanced aluminium prototyping is more than just a service; it's an art and a science combined. At CNC Rapid, we've mastered this combination, delivering solutions that drive innovation and set industry standards. Whether you're looking to validate a new design, test a concept, or even move to limited production, our advanced aluminium prototyping solutions are here to ensure your vision becomes a tangible reality.
Why Aluminium?
Aluminium stands out in the metals family for its unique combination of properties. It's not just lightweight but also boasts of impressive strength, making it ideal for a range of applications. Its natural resistance to corrosion ensures longevity, and its ability to conduct heat and electricity rivals that of much heavier metals. When it comes to prototyping, these properties translate to faster machining, reduced tool wear, and exceptional final product quality.
Applications of Our Aluminium Prototypes
The versatility of our aluminium prototyping solutions means they find applications across industries. From aerospace and automotive components to intricate designs in the electronics sector, our prototypes are trusted by industry leaders for testing, validation, and even end-use in certain scenarios.
CNC machining is ideal for making high-quality rapid prototypes from plastic or metal without investing in expensive tooling. Your parts will achieve tighter tolerances with better surface finishes than with other prototyping methods. We can also machine all the features needed for a fully functional part, including tapped and threaded holes and precisely flat surfaces.
We offer the wide range of CNC machining parts and we are open to manufacturing custom CNC machining parts as per your unique requirements. CNC machining services feature personalized customer service for made-to-order parts and components. We offer turning, milling, drilling, tapping, boring, and grinding for a variety of materials. Learn more about our case studies
Why Choose CNC Rapid?
Our commitment to excellence is evident in every prototype we produce. Here's what sets our aluminium prototyping solutions apart:
Precision Machining: Using advanced CNC machines, we ensure that every prototype is machined to the tightest tolerances, ensuring fit and function are impeccable.
Rapid Turnaround: In an industry where time is often a critical factor, our streamlined processes and expert team ensure that prototypes are delivered in the shortest possible timeframe without compromising on quality.
Custom Solutions: Every project is unique, and we treat it as such. Our team collaborates closely with clients to understand their requirements and deliver custom solutions tailored to their needs.
End-to-End Services: From initial consultation to final delivery, we offer comprehensive services that cover every aspect of aluminium prototyping. This includes design assistance, material selection, machining, finishing, and more.
At CNC Rapid, we believe in staying ahead of the curve. As the industry evolves, so do our solutions. We continually invest in technology, training, and research to ensure that our aluminium prototyping solutions are not just current but future-ready.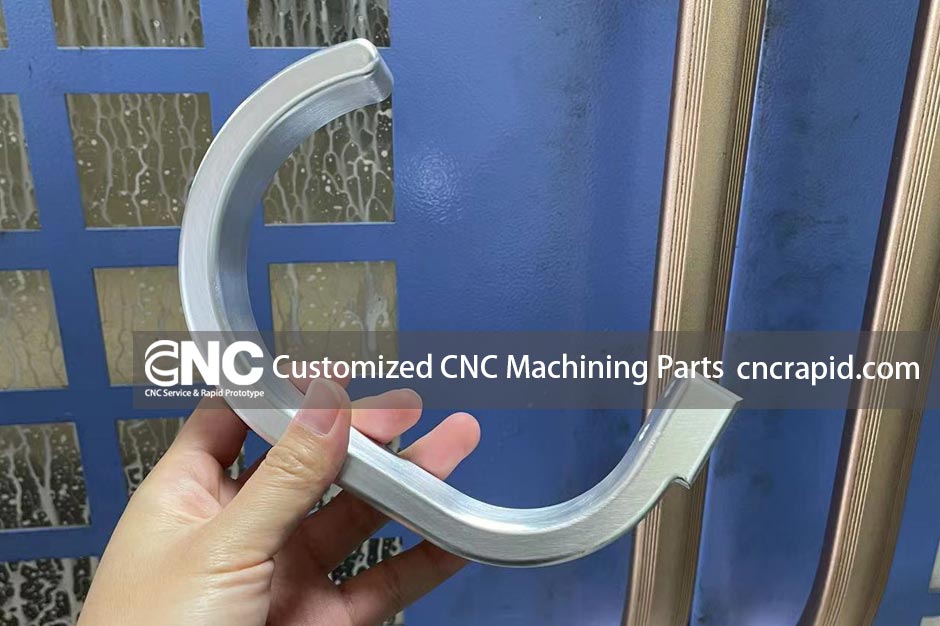 CNC Rapid provides you a professional one-stop service in product development and volume production, from Rapid prototype to CNC machining production.
Get in Touch
If you need Metal & Plastic parts machined for CNC Prototyping or production, please feel free to get a quote online.
Or email us at [email protected] to tell us About Your Project
Please include the following information so that we can provide an accurate quote:
Part Name
3D Drawing
Quantity
Material
Tolerance Range
Surface Finish
Thank you for your time!