CNC machining services are the exceptional precision and consistency achieved in the production of parts. The computer-controlled process ensures that each part meets the exact specifications of your design, eliminating errors and the need for manual adjustments. This results in high-quality components that meet or exceed your expectations.
CNC machining services can work with a wide range of materials, including metals and plastics. CNC machining services offer scalable production capabilities, enabling businesses to produce small batches of custom components or mass-produce thousands of identical parts with ease.
China CNC machining service. CNC machining is a subtractive manufacturing process where raw material is removed with a variety of precision cutting tools to make a part or product. Advanced software is used to control the equipment according to the specification of your 3D design.
Our team of engineers and machinists program the equipment to optimize cutting time, surface finish and final tolerance to meet your specifications. Because CNC machining services can be applied to virtually any material, it is perfect for rapid tooling. The range of materials available, low cost per unit, and speed of production makes CNC a great option for prototyping.
A Full Range of Services
Turning
Milling
High Speed Drilling
Tapping
Boring
Slotting
Reaming
Rotary Broaching
Materials
Alloy Steels
Aluminum
Brass
Bronze Alloys
Carbon Steel
Iron
Stainless Steel
Plastics
CNC machining is a practical option for everything from prototype manufacturing to production runs. We are a one-stop shop for custom machining and manufacturing.
What is CNC Machining?
CNC Machining is also called computer numerical control machining, it is digital manufacturing technology. It is one of the most accurate manufacturing methods known by engineers all over the world.
Why choose CNC machining?
CNC machining is a fast, precise, and universal machining method, suitable for manufacturing any quantity of product orders, without the need to make a mold, that is economical.
What materials can be machined?
Common metal materials on the market such as stainless steel, mild steel, aluminum, copper, brass, magnesium alloy, titanium alloy can be used for CNC machining. Plastics can also be CNC machined. Such as acetal, POM, ABS, Polycarbonate, PMMA, PEEK, and more.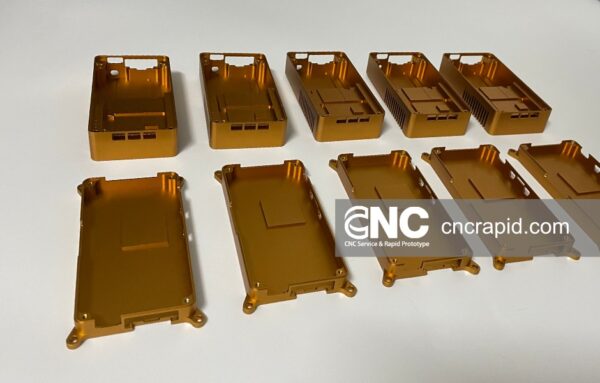 What is the maximum part size your machine can handle?
Our maximum part size is 2000 x 600 x 600 mm, 78.7 x 23.6 x 23.6 in
What is the tolerance range that CNC machining can do?
It depends on the dimension of the parts. Normally our standard of tolerance is from +/-0.01mm to +/-0.15mm.
China CNC machining service
DFM Rapid provides you a professional one-stop service in product development and volume production, from Rapid prototype to CNC machining production. we pride ourselves on our ability to deliver high-quality CNC machined components, supported by a team of experienced professionals and advanced technology. Our commitment to customer satisfaction, along with our extensive expertise in the field, ensures that you can trust us with your most complex and demanding projects. Our competitive pricing, quick turnaround times, and dedication to quality assurance make us an ideal partner for all your CNC machining needs.
Get in Touch
If you need Metal & Plastic parts machined for Prototype Machining Services or production, please feel free to get a quote online.
Or email us at [email protected] to tell us About Your Project
Please include the following information so that we can provide an accurate quote:
Part Name
3D Drawing
Quantity
Material
Tolerance Range
Surface Finish
Thank you for your time!